6 January 2023
Dear devotees & friends,
Lunar New Year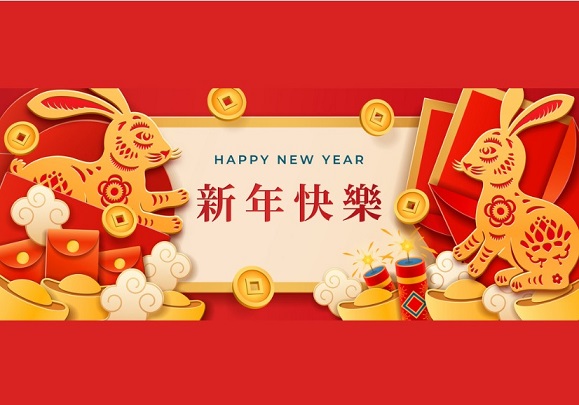 Visits to Monastery
At our Monastery, we will still encourage all to continue to wear masks especially when our halls in Basements 1 and 2, and Main Hall at Level 2 can get crowded. Based on medical experts, this will continue to reduce the risk of catching any respiratory infections, not just Covid-19, that may affect our well-being.'
In addition, we strongly urge all not to bring any joss papers or other paper offering items for offerings to your ancestors especially when burning within our premises is strictly not allowed. If, however you wish to do so, kindly bring them home after your prayers as well as clear your food offerings.
Thank you all for your co-operation. May the Merits of the Triple Gems be Always with you! May the Year of Rabbit be Happier, Healthier and Safer!
Avatamsaka (華嚴經) Sutra Prayer Service
In December 2015, we organised a 16-day Avatamsaka Sutra prayer service and was very well-received. There have been requests for us to do this again. And we are happy to announce that we,will have an 18-day prayer to commemorate 2567 th Vesak Day from 1 st to 18 th June 2023.
The Avatamsaka Sutra is one of the longest sutras in Mahayana Buddhism and the first sutra spoken by Buddha after his Enlightenment. Thomas Clearly, an American translator and writer of more than 80 books related to Buddhist, Taoist, Confucian and Muslim classics, described this Sutra as "the most grandiose, the most comprehensive, and the most beautifully arrayed of the Buddhist scriptures."
If you wish to dedicate merits to your loved ones and or participate in the any of the above events, kindly visit our Monastery or call Jin Wu or Alice on telephone 6253 3532.
Yours sincerely

Upcoming events: